Upcoming Event:
15th National Assembly of the Federation of School Registrars Association (FOSRA)
November 22-24, 2018 Royce Hotel, Clark, Pampanga
Theme: Addressing Current Issues and Concerns of School Registrars in 2018
Be Ready for a Regional Costume Competition during the Fellowship Night. Special award will be given to the winner!!!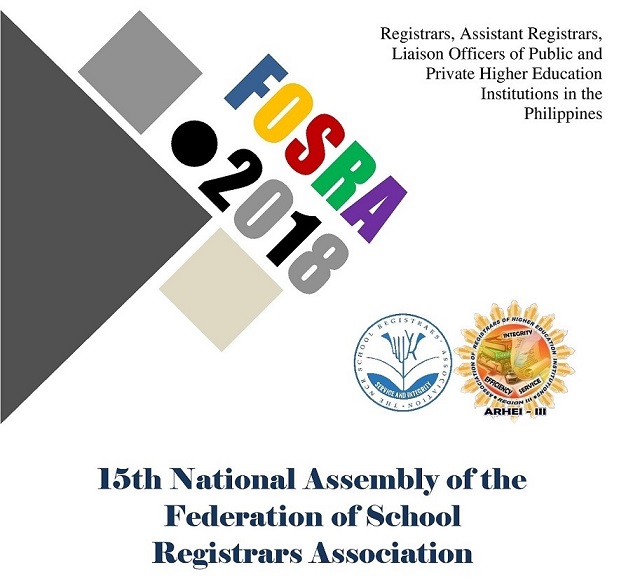 The Commission on Higher Education-National Capital Region (CHED-NCR) endorses the participation of the Registrars, Assistant Registrars, Admission Officers, and Liaison Officersof public and private higher education institutions in the NCR. Please click the link to view the CHED Endorsement and program.
For more information, kindly get in touch with the officers of the NACSRA through their contact details found on the CONTACT US page of this website.